Creative Coding Tuition
I offer tuition in creative coding to adults and older people looking for a new challenge or hobby (see below).
All my tuition is "one-to-one", friendly and proceeds at a pace tailored to the needs and abilities of the individual.
Please feel free to contact me to discuss tuition or with any questions you may have.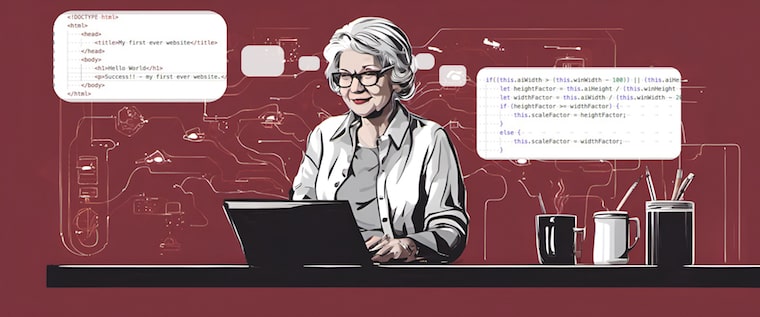 Learn to code
Creative coding uses software, code and computational processes to be expressive or to create art forms.
I offer online tuition in creative coding from the very simplest level upwards, especially to older adults and those searching for a new hobby. All you will need is a computer. Here are some reasons why you might like to learn to code creatively:
It is fun and challenging at the same time.
Like doing a daily crossword or suduko, or learning a foreign language, learning to code exercises the brain and helps to keep it sharp. According to recent studies, engaging in problem solving activities can help to protect an ageing brain. Coding challenges the brain and the act of learning to code will strengthen your mental faculties.
If you feel you are not very good with a computer, learning to code can help you to familiarise yourself with how computers work and thus remove the apprehension you may have.
Our tuition sessions can be tailored to your abilities and we can go very slowly if you wish. Part of the object of the lessons may be to take away any feeling of intimidation you may have in front of a computer and the idea of writing code. If you are curious to learn more please contact me.
Some links to creative coding for older adults:
---
Why am I the right person to teach creative coding?
For more than 20 years I was a founding partner of an advertising agency that produced brochures, websites and advertising for clients in 19 countries spread over 3 continents. I have an extensive background in coding and programming in various languages including html, javascript, CSS, PHP and C. I have designed and developed touchscreen interfaces for embedded software used in the automotive industry.
I combine this technical expertise with a patient, empathetic teaching style that will help you feel comfortable and encouraged throughout the learning process. I am able to simplify complex concepts and make them accessible to individuals with varying levels of computer literacy.
I have the intuition to understand what you find easy and what you find difficult, to pace the learning process at a speed you will find challenging but not daunting and to tailor the subject to your own interests and inclinations. Read more about me here.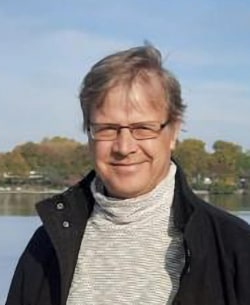 ---
Tuition fees
£40/hour for online tuition
The rate for face-to-face tuition in your home on application (it varies depending on location)