About Me
Welcome to my website. My name is Jason Horncastle. I have over 30 years experience in the fields of marketing, advertising, editorial production and photography.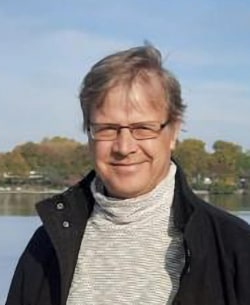 Past Experience
After growing up in Woodbridge, in 1984 I moved to Milan to work as a photographer, journalist and editor for monthly yachting and travel magazines. In 1991, I was a founding partner of Turnkey Brochures and Photography, a "boutique" agency that was one of the first to take advantage of new communications technologies to work with clients in the yachting and travel markets worldwide (see client list below). Over the next 20 years I worked with clients in 19 countries spread over 3 continents, including government bodies (Kenya Ministry of Tourism, Anguilla Tourist Board, Turks & Caicos Tourist Board), major hotels, U.S. boat builders, safari and tour companies.
Now, having returned to live near Woodbridge, I am offering my experience to clients in this area. With skills that stretch from branding strategy to web development, graphic design and photography I can provide a wide spectrum of services – see here for a full description.
My Promise to You
I work alone so you will have the advantage of working with just one person. Although I have a great deal of experience, I don't pretend to know all the answers (nobody in this fast moving industry does). But if I don't know the answer to a problem I will research a solution and I will work with transparency and honesty, keeping you informed of how things are going throughout.
Please feel free to contact me with any questions you may have or to discuss your requirements.
---
Past Clients
Past Clients with Turnkey Brochures and Photography
(see my portfolio pages for recent clients of zamplify)
HOTELS AND CONVENTION CENTERS
Anguilla Great House, Anguilla
Ultimacy Villa, Anguilla
Villa Nirvana, Anguilla
Intimate Hotels of Barbados, Barbados
Cranwell Resort, Spa & Golf Club, Lenox, Massachusetts, USA
Shoal Bay Beach Hotel, Anguilla
Grenada Grand Beach Resort, Grenada
Rendezvous Bay Hotel, Anguilla
Leopard Beach Hotel, Ukunda, Kenya
Le Grand Courlan Spa Resort & Grafton Beach Resort, Trinidad & Tobago
Trinidad Crowne Plaza, Port of Spain, Trinidad & Tobago
Neptune Group of Hotels, Nairobi, Kenya
New Africa Hotel, Dar es Salaam, Tanzania
Le Royal Meridien, Bahrain
Wrigley Mansion Club, Arizona, USA
Grand Regency Hotel (SRS Preferred), Nairobi, Kenya
Treasure Beach Hotel, Barbados
Paradise Cove Resort, Anguilla
Southern Palms Beach Resort & Bamburi Beach Hotel, Mombasa, Kenya
Alliance Hotels, Mombasa, Kenya
Sheraton Doha Hotel & Resort, Doha, Qatar
Sambiya Lodge, Murchison Falls, Uganda
Mara Simba Lodge, Masai Mara, Kenya
Lake Elementaita & Lake Naivasha Lodges, Nakuru, Kenya
Lake Nakuru Lodge, Nakuru, Kenya
Travellers Beach Hotel, Mombasa, Kenya
Vue Point Hotel, Montserrat, West Indies
Golf de Taulane, Provence, France
TOUR/SAFARI COMPANIES
Foxtreks Tanzania Ltd., Dar es Salaam, Tanzania
Ecoventura / Galapagos Network, Quito, Ecuador & Miami, Florida
Destination Kenya, Nairobi, Kenya
Bazara Travel & Tourism, Sana'a, Yemen
Leopard Tours, Arusha, Tanzania
Southern Cross Safaris, Mombasa, Kenya
Kuldip's Touring Co., Mombasa, Kenya
Abercrombie & Kent, Nairobi, Kenya
Kenya Wildlife Trails, Nairobi, Kenya
Cordial Tours, Dar es Salaam, Tanzania
MINISTRIES/TOURISM AUTHORITIES
Anguilla Tourist Board
Barbados Tourism Authority
Kenya Ministry of Tourism & Wildlife
Turks & Caicos Tourist Board
YACHTS & YACHT BUILDERS
Sabre Yachts, South Casco, Maine, USA
Svfara Performance Tow Boats, BC, Canada
Out Island Sport Yachts, Egg Harbor, New Jersey, USA
Bayshore Boats, Wrightsville, North Carolina, USA
Hustler Powerboats, New York, USA
Seavana Yachts, New York, USA
Sea-Pro Boats Inc., Newberry, South Carolina, USA
Rapp Boot und Yachtservice, Thal, Switzerland
Bluewater Sportfishing Boats, Florida, USA
Velocity Powerboats, Sanford, Florida, USA
Mach 1, FRP Industries Inc., Florida, USA
Envision Boats, Illinois, USA
Viking Yacht Company, New Jersey, USA
G.W. Invader Boats, Indiana, USA
Regal Marine Industries, Orlando, Florida, USA
Secunda Marine Services, Novia Scotia, Canada
American Offshore Catamarans, Oklahoma, USA
Spiroships, Enkhuizen, Holland
White Eagle, Gdansk, Poland
Holland Boat, Lemmer, Holland
Tollycraft Yachts, Washington State, USA
Lowland Yachts, Zoeterswoude Rijndijk, Holland
Jachtwerf Mulder, Voorschoten, Holland
M.Y. Achiever, Oss, Holland
YACHT EQUIPMENT
Scopinich Fighting Chairs, Florida, USA
Aqua Air Mfg., Florida, USA
Golden Boat Lifts, Florida, USA
VARIOUS
Hughes Medical Centre, Anguilla
B&H Photo – Video – ProAudio, New York, USA
Global Electric Motorcars Inc., (Daimler-Chrysler), N. Dakota, USA
American Matrix Technologies, Iowa, USA
SAJ Ceramics, Nairobi, Kenya
Cassone Leasing Inc., New York, USA
Bugatti Inc., Boston, USA
Moscatelli Camping, Milan, Italy
Black Pearl Mail Order, Philadelphia, USA
Beppe Spadacini, Via della Spiga, Milan, Italy